ABOUT OUR COMPANY
ABOUT US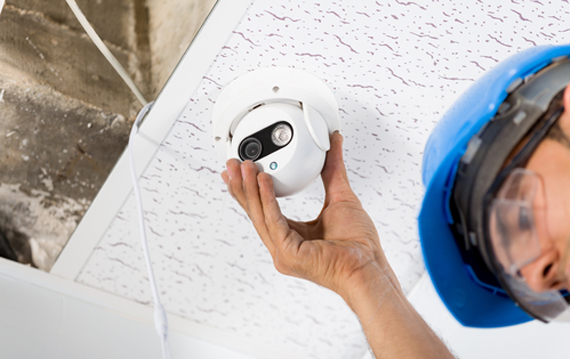 Amitek Smart Homes, India's first online portal for providing services of security equipments, delivering technologically advanced and robust security solutions. With a thorough focus on extensive research to identify real-time security issues, we have combined expertise with state-of-the-art technology to develop a range of premier security and surveillance products that exemplify both function and precision.
Along with offering high quality security solutions for home and office, we also provide excellent after sales support service for the same. This after sales support service includes installation and servicing, and is delivered by our in-house team of technicians. If you need any product to be installed, serviced or repaired, you can book an online appointment with us.
We respond to your service appointments within 4 hours of booking.
Our quick response and reliable after sales support services have made us the preferred customer choice.
Security Solutions you can rely on
With criminal activities becoming a common place in India, security and surveillance solutions have come to be an integral part of everyday life. Times are changing; a simple lock is not enough to secure your home, office and loved ones. Comprehensive security solutions are the need of the hour which can cater to the exact security concern of the proposed site.
Our diverse security products range includes –
CCTV cameras
Access control system
Electronic door locks
Digital door locks
Audio door phones
Alarm system
Video door phones, etc.
How we add value to what we offer
Rigorously tested products - Our entire product range undergoes stringent quality checks to ensure their quality and reliability.
With our 4-Hour On-Demand Services, we keep up with our commitment to swiftly cater to the varying needs of our customers, and ensure maximum customer satisfaction.
A methodical service approach - Our expert team checks the security concerns at a proposed site, and after an extensive survey, we suggest the best possible security product to be installed.
Driven by innovation and powered by technology, our expansive portfolio of home and office security solutions let you live life with complete peace of mind.
Vision
Amitek Smart Homes envisions providing cost-effective security solutions to meet the growing security concerns in the present day and age. We aim to provide customers with high quality security products with strong after sales support to ensure hassle-free installation and working. In addition to that, our convenient after sales technical support is designed to solve any and every query that a customer might have. We have consistently ensured that quality and cost-effectiveness are well in conjunction, and that very facet helps us to meet customer-specific requirements through customization, enabling us to offer professional services at every level.
Purpose
Increasing criminal activities reiterate the growing concern of keeping your property, valuables secure. To cater to this purpose, Amitek Smart Homes has been providing sophisticated security products at an affordable cost to assure that safety and security reaches every sector in the country.
With the intent of delivering innovative security solutions with complete after sales support, we are a reputed one-stop security solutions provider. Our excellent security solutions and our reliable services fit well within your budget, making us an endorsed customer choice when it comes to purchasing security systems and product servicing.